Pick-A-Rune: 4-21-2021
In honor of Taurus season, we have #1 Rune paired with Malachite; #2 Rune paired with Petrified Wood; and #3 Rune paired with Howlite. Look at the photo, which Rune is whispering to you? Which stone's energy pulls you in? Choose one and see the reveal below.
*************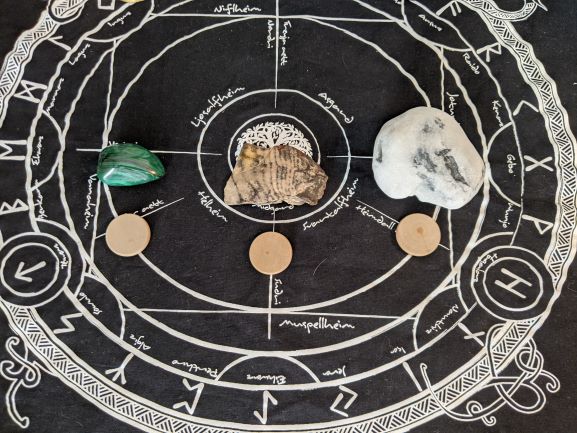 Spring is in full swing for most of us in the Northern Hemisphere, whereas our Southern Hemisphere friends and family are preparing for winter. It's a busy time wherever you find yourself. So what messages do the Runes have for us today?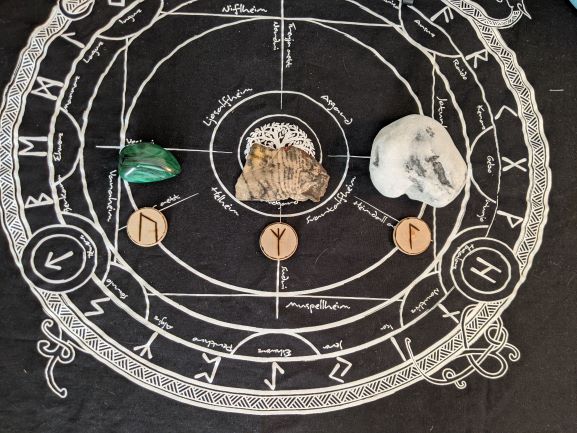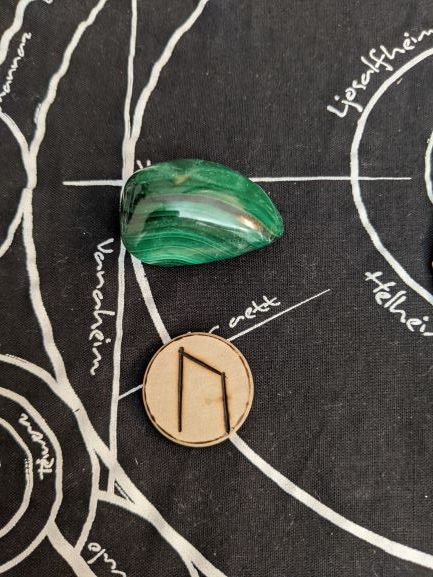 If this was your pick, you need to know that this Rune is the Mother of Manifestation. Where have you planted seeds that need tending? Get to it because now is the time to shape and form your circumstances creatively through will and inspiration. Your dreams are realized through a bit of watering and composting.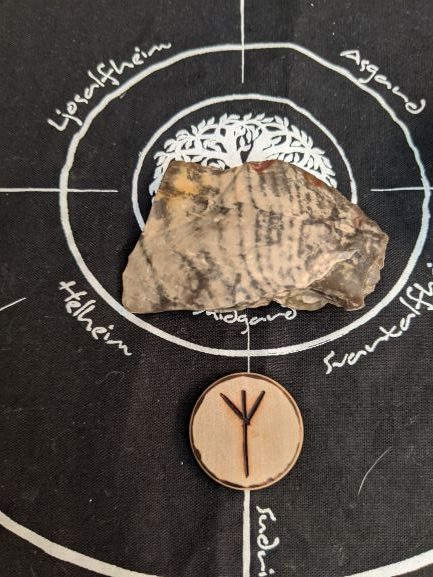 If you chose #2, Algiz is the Rune most associated with protection, especially that which the Earth provides. This is the Rune that connects the gods and humanity. Right now you are being called for a higher purpose. Are you listening? What steps can you take to live in this higher vibration?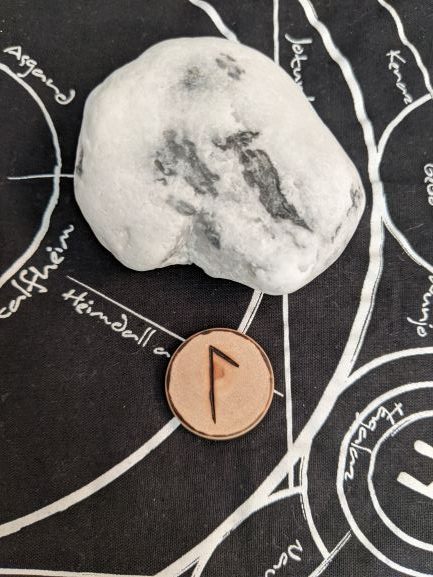 Choice #3 is full of Watery energy, washing ashore the Earth energy of Taurus season. Laguz represents the primal waters that bring all life. This is a potent rune of initiation. What new things are you letting into your life? Are they serving you? Are they feeding your magic? This is the time to take inventory and let goodness wash over you and let anything that isn't serving you flow away.
Thanks again for allowing me to divine for you again this week. If you appreciate the work I do, please let me know in the comments below. If you're interested in a deeper Runic Reading, feel free to message me about booking either a 3-rune, quarterly, or annual reading.
Have a great week,
~Runa