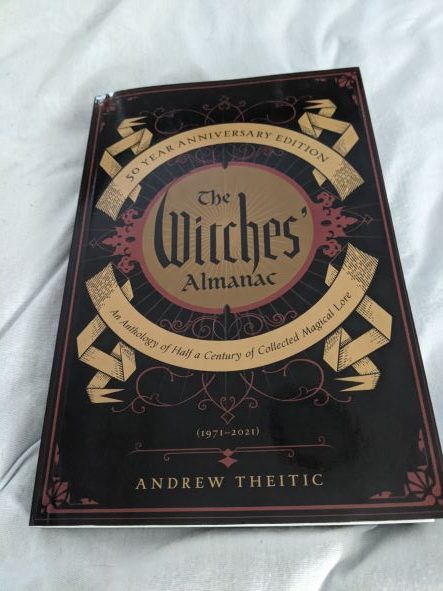 The 50 Year Anniversary Edition of The Witches Almanac – An Anthology of Half of Century of Collected Magical Lore by Andrew Theitic and published in July 2020 by Wtiches' Almanac, Ltd. is a collection of a "best of" from the editions of this almanac since 1971. There is articles on everything from making charms, fire gazing, the evil eye, the legend of so many of the stories that include witches, crystals, herbalism, deities, honestly, you named it. It even includes some old advertisements aimed at the pagan community.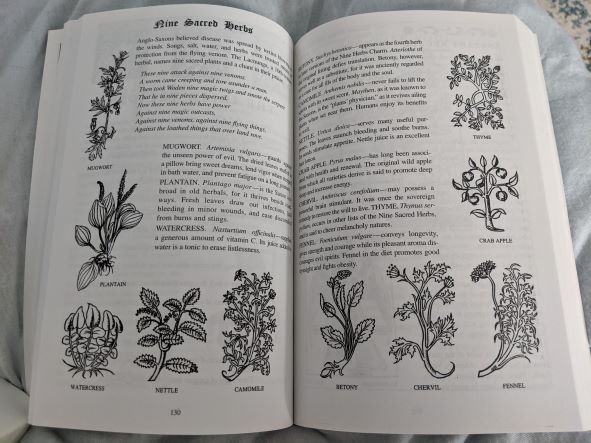 I think this is a book I might keep at the tub side, the coffee table, or near anywhere you might need to just sit and just read whenever. It's not a book to read cover to cover, although I did to produce this review. Whatever type of Witch or pantheon you follow, you'll likely learn something reading it. There are also interviews and articles about the folks that have been behind the Almanac for so long, some of them in memoriam. It also might be an interesting book for which to do some bibliomancy/stichomancy divination.
The book includes some interesting illustrations, especially where some of the vintage advertisements are concerned, creating another point of interest as you peruse the book.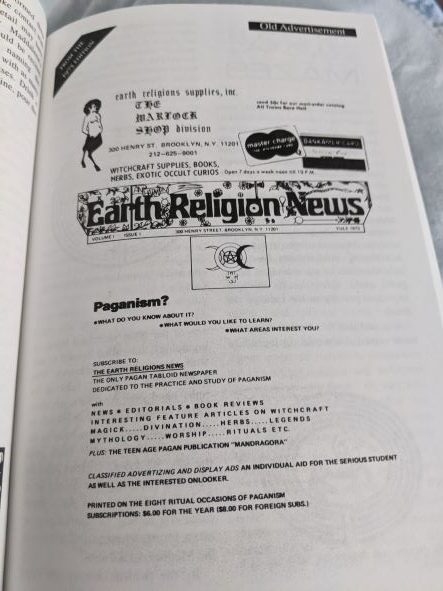 It doesn't just include things from the past, there are many issues covered in the book that are in the conscious collective now like Climate Change and Transgender Rights.
If you are interested in the stories, beliefs, and practices that have been written about for the last 50 years. Everything from the Eye of Horus, the Queen of Shades, or all about The Old Apple Tree, you will find interest in this book. It's definitely a curiosity as opposed to a well-indexed reference guide. But, I'm sure each and every Witch out there will find something new to learn in that.