The Magicae Optimum 2024 Daily Grimoire is an all-in-one Book of Shadows, astro-weather guide, as well as a tracker for your dreams, intentions, and your everyday magic. Magicae Optimum is here to help the modern Witch stay focused and present as they carry on their own unique path.
Walking in the Craft is all about being our truest selves and living our best lives. We get there day-by-day. Improving, one step at a time. One day at a time. Present in the moment, and eye on the details. Therefore, Magicae Optimum gives its user a way to optimize their time and energy (and thereby their money and resources).
Each day has its due with a big focus on Magic (after all magic is everywhere, even in the mundane), including the day's astrology featuring the degrees of the transit! Every month has an overview detailing the moon cycles, major planetary transits (hello retrogrades), the Witch's sabbaths as well as major holidays. Throughout this Daily Grimoire, there is art, quotes, and witchy knowledge and tips to perhaps teach, inspire, and entertain the Witchling to the Crone.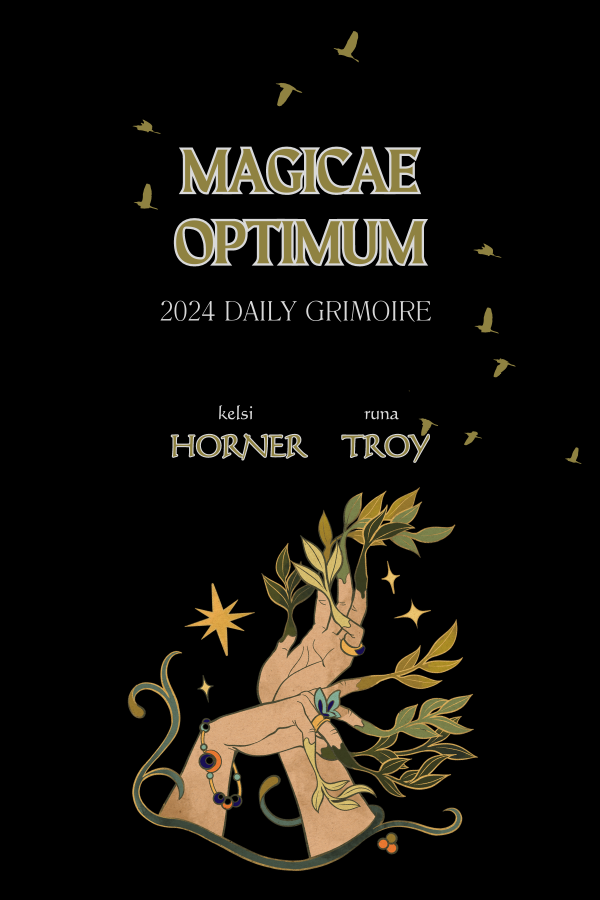 MAGICAE OPTIMUM DAILY GRIMOIRE FRONT COVER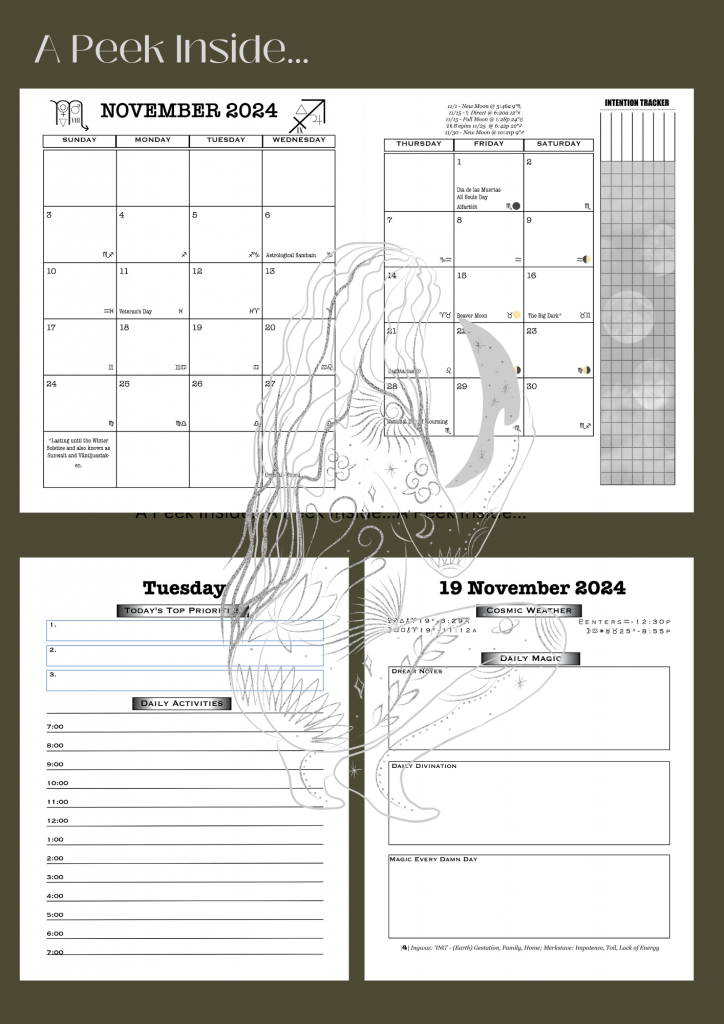 A PEEK INSIDE THE MAGICAE OPTIMUM DAILY GRIMOIRE