Had to move the weekly focus to Thursdays because the weekends mean I'm off working the land of Villa Westwyk and it just wasn't happening. So, adjustment made and I think you'll find that this will increase the savings you find with the new "Item of the Week." Right now in my Magical Flea Market, every time you purchase something you are going to earn a coupon towards your next purchase, beginning with this item right here: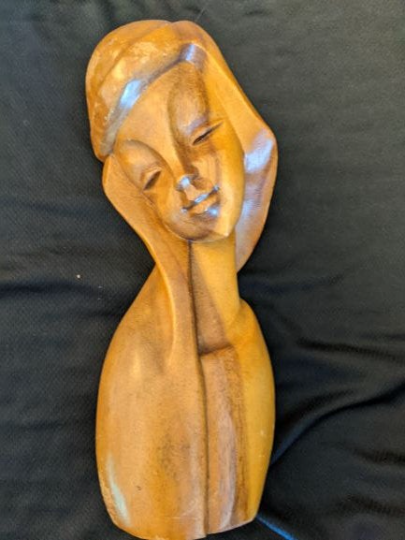 This figurine is about 54 years old, brought back from Hawaii circa 1966. It measures 9.5 inches tall and has the original label on it but also one or two wrinkles, as anything that is that old may have. However, she's recently gone through a cleansing and renewal and you can hardly see where these wrinkles are — for Monkeypod, nut oil is like botox. 🙂 Its age and loving use is reflected in its price. She is made of Acacia wood aka Monkey Pod. She was cleansed and charged under the new moon in Aquarius 2021. Bring a little tropics into your altar, lounge, or den with this piece and earn her everlasting loyalty with your love.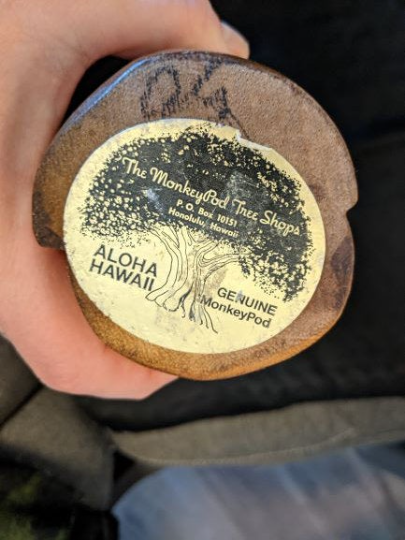 She was priced at $36 plus shipping; now just $30 with free shipping. She wants a new home and comes with so much positive energy. Plus, you will receive that coupon towards your next Magical Flea Market purchase, which includes my Dream Interpretation and Rune Casting offerings.
There's only one of these in my shop, so if you're interested, I suggest you head over to the Magical Flea Market on Etsy today!
Have a magical day!
~Runa