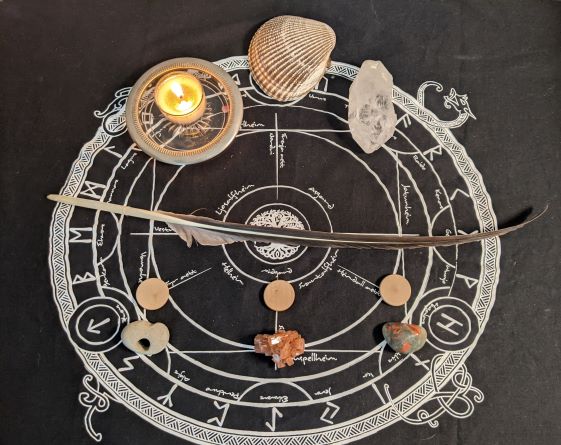 Pick a Rune: Left, Middle, or Right. Hag Stone, Aragonite, or Bloodstone.
Want the Runes to give you even more messages and guidance? Consider booking an annual, quarterly, or triple Rune Casting from yours truly. You can message me to book at Runa@CountryDwellers(dot)com or via my Etsy shop, Magical Flea Market.
See the reveal and the reading below: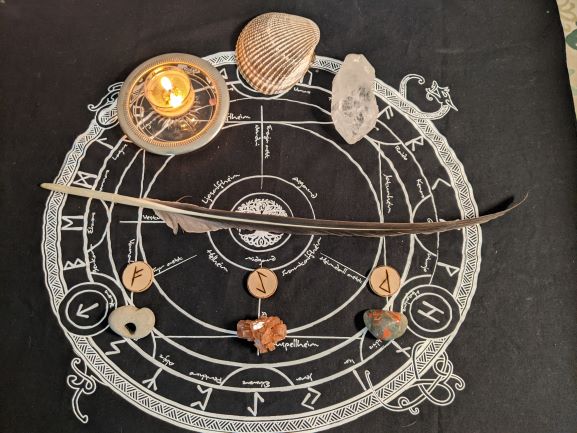 The Hag Stone on the Left, formed by the strong energy of water, it is used for protection and warding. Aragonite in the center is helpful in grounding, performing Earth magic, or Root Chakra work; on the right we have Bloodstone, used in Craft work to strengthen intuition and find the path to healing.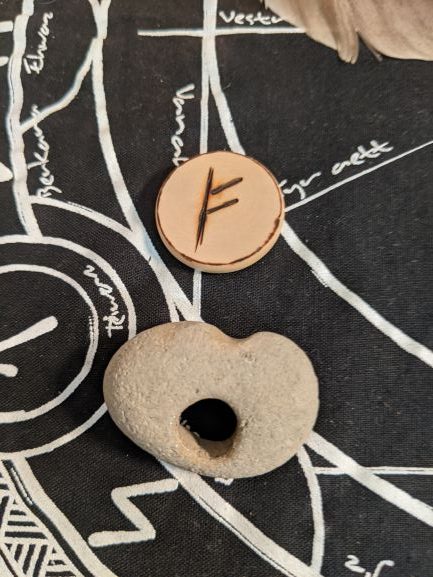 The message today from Fehu has to deal with your spiritual wealth. If you have not protected your sacred time to enhance your spirituality, this is your message to focus on your spiritual life to increase the abundance you receive from such work. Quit making excuses and set the time aside for craft work, meditation, yoga, and even just walking barefoot in the grass. Perhaps you need to wander along the water's edge and find your own Hag Stone.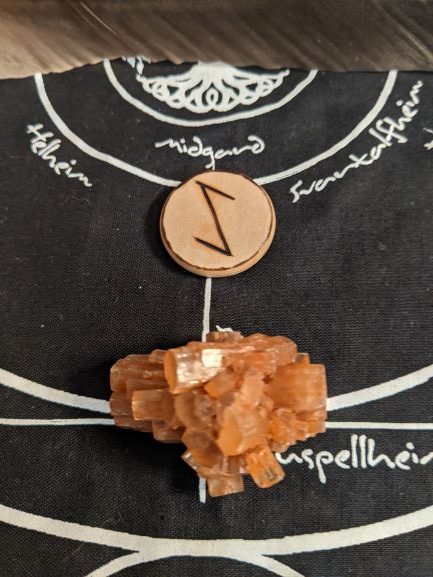 Aragonite has brought Sowilo forward, which is the Rune of personal energy. You have the inner drive to transform, but you're going to need self-control and discipline to continue the positive direction. Keep your ego in check. Always be humble and kind.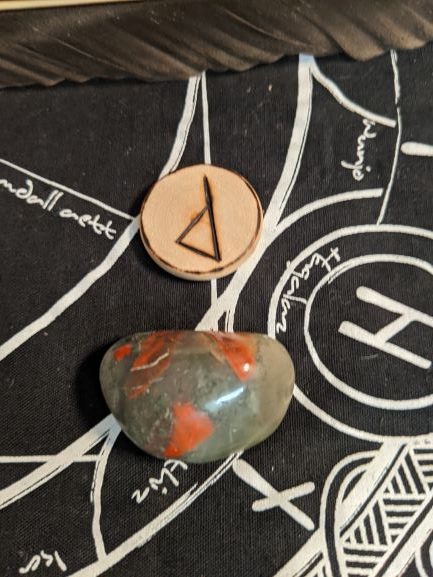 The Bloodstone holds up the Rune Wunjo Merkstave (reversed). This is your reminder not to isolate yourself. Everyone needs some solid interaction even in small doses. Do be mindful of possible betrayals near you. Check yourself before you wreck yourself, just like your mama used to tell you.
Thank you for allowing me to provide this divination for you. I hope the messages lead you to your truest self and best life.
Blessed Be,
~Runa