Intentions Set in January, Where Are We Now?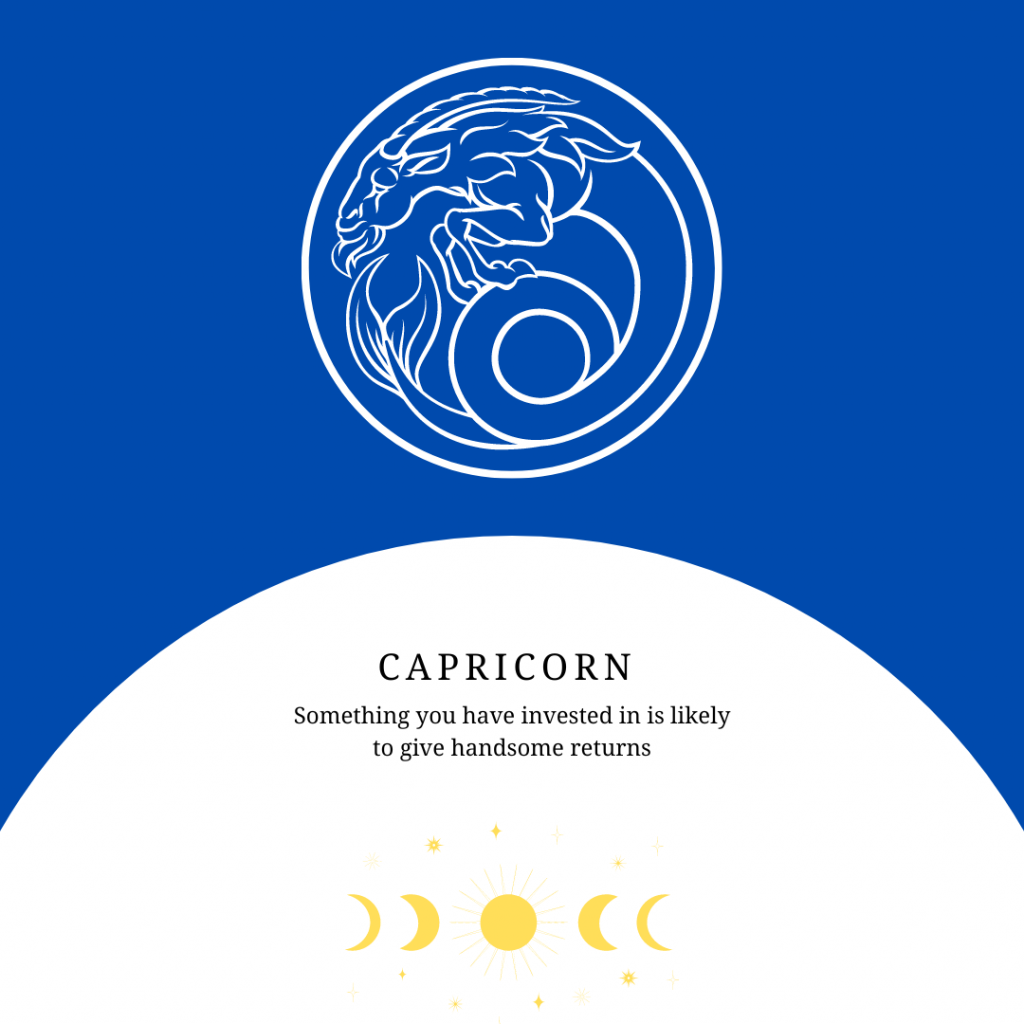 Here we are the cusp of the Full Buck Moon in Capricorn and Lammas is coming up very fast! That means that it's time to check in on the goals I set at the beginning of the calendar year.
First I want to share with you how much that setting intentions at a new moon and working on those goals through its corresponding full moon is so Magical. I use the book New Moon Astrology by Jan Spiller as a guideline. If you've not stuck your nose in this book, I highly recommend it. In the book she details the areas of life ruled by Capricorn. It includes future needs, responsibilities, goals, success, authority, excessive control, joints of the body, and rules management. I looked at areas in my life ruled by Capricorn and figured out where I wanted to make changes.
We had the Capricorn New Moon on Jan. 2, 2022 (1033 hrs PST). Diligently, I worked with the Cosmic Energy of this lunar transit and set my intentions. These intentions revolved around my health, finances, mental outlook, and time usage. All these things were ruled, in part, by Capricorn energy. Today I can happily say that improvement has been made. Some of the intentions I'm still struggling with to a degree but things have definitely made positive changes. Doing Magic works.
I set nine intentions on that cold January day. Nine is a power number for me in Numerology, too. And that alone made me feel confident that I was working the energies in myself and my environment. Nine represents completions and new beginnings. Perfect. I'll detail each intention and how I've progressed in my goals over the course of the year thus far. I'm also going to check in again when the next New Moon in Capricorn comes around December 23, 2022. A whole year of working these intentions. Documenting it here on my blog helps keep me focused and accountable. So don't let me forget another check in come the Winter Solstice. 😉
My first intention was wanting total healing to occur in the area of my joints. As the Pandemic Pause continued in my life, physical activity, especially during winter, was too low and my arthritis pain was increasing. To that end I upped my yoga game and took on learning Tai Chi, all things to help keep those joints lube up and supported. Also upped my supplements and diet to lend itself to joint health as well. I could feel the energy coming from that Capricorn placement of the wintery new moon. It opened up ideas and pathways of motivation that felt unattainable.
Next I wanted to easily find myself responding to the aging process in a way that is in my best interest. This is one area where I'm still struggling. New things pop up all the time as you get older and our society does NOT talk about the aging process at all. I feel like it should be like a course that juniors or seniors in high school take or maybe when you hit 50, there's a class you take to understand it more, but so much about getting older is determined by how you've lived those previous 50 years. However, what I did realize with this intention very quickly was that understanding that my age is a privilege that many people do not receive, and for that I'm grateful. That attitude of gratitude is a powerful balm when you are struggling with something. Aging gracefully is not exactly what I'm going for, but understanding it more and like Theresa Reed, The Tarot Lady says, "Being Prepared, Not Scared" was more my focus. So I turned to what I turn to often when I'm trying to understand something better: books. I have been reading so many tomes on aging and they are providing new information that has allowed me to understand I'm on the right track and doing better than I thought. And that allows me to respond to the aging process in my best interest. Win. The reading I've done and other research here regarding aging, merged in with my next intention which was to easily find myself approaching the situation of menopause in a mature, sensible way that is in my best interest. These readings also highlighted blessings of being a Crone that I hadn't yet realized. More gratitude.
Next intention was to easily find myself making decisions that provide a secure financial base for my golden years. This was probably the scariest intention I set. Money stuff can always feel like something out of our control. Such a lie we tell ourselves. Funnily enough, I had already taken a step towards this goal back in my Birthday month (November) by investing in solar energy for Villa Westwyk. Within a few weeks after the Capricorn new moon, we started producing our own energy and my next electric bill was so low, it felt laughable that we hadn't worked towards this before. Now each month, I'm putting aside what I would have paid for in electricity into a retirement fund. There were several other smaller decisions that were presented to me and with the mindfulness of my Capricorn New Moon intentions, I am making smarter decisions with my finances. Sometimes just asking myself if this expenditure or investment or other money question is going to give me security as I age makes all the difference.
Another resource that was a target of my intentions on that second day of the calendar year was to easily find myself consciously using time to my best advantage. When you sit down and consider how you use your time, it's amazing the Divine Downloads you get. Basically, I was empowered to say 'No' to anything that did not benefit myself, my family, my home, my business, or my community. Being able to say 'No' to time stealers allowed me to say yes to things that were going to benefit me. It brought me to a new community that supported my efforts to live as a MidGardening Witch – healing the land, myself, my kindred, and my community. New friendships deepened. New connections inspired me. Time became my own and my days are truly my own now. If I need to take a mental health day (which I believe you should do at least monthly), or double down on work hours, it's on me. That is so empowering and breeds harmony and balance. It's something I want to wish for everyone: may your time be your own.
This next intention is the big struggle, which I know so many of you will understand. I wrote in my journal that New Moon day: I want all fears of incompetency totally lifted from me. I had to reach out even now while I pen this to my network of friends to get encouragement and strategies to beat that inner editor into productivity and not baneful, negative self-talk. (Shout out to Divine Hand Jim for helping me reframe the problem!) That voice of imposter syndrome now has a name, Joyce. This allows me to make friends with that voice and give her a job. I highly recommend this tactic. Now when that voice of fear and loathing, Joyce, tells me, "No one cares about what you're writing!" I tell her things like: your job is to make sure that when I edit this post, I get the mechanics of punctuation and spelling right; that while I'm writing I'm sitting in a manner that won't irritate that sciatica. Now that Joyce has a job, I can focus on being all I can be. This to say I'm learning. I'm getting better. Even today. Joyce, too. 
I've not had anyone tell adult Runa that I'm lazy. But I'm recognizing that there is an inner dialogue for me that if I'm not actively doing something I'm loafing. This is so inaccurate when I examine it mindfully. Therefore, my intention next was to easily find myself welcoming the hard work that leads to success. I'm still struggling with little things around the work – like there's new computer stuff I need to learn, or it's too hot to weed, or daydreaming about a better desk, or AWS updated something and crashed my website again.  I'm not really afraid of work. I feel good when I work hard. But, I can get myself distracted. But like Joyce above, I need to embrace and be grateful for the challenges that my work brings. When I look at what success looks like, things are building slowly, but they are building. I will take that. For instance, I was all focused on my family gathering over the 4th of July weekend (the first to include the whole family since the pandemic!), and was just inundated with Magical Supply Orders, Dream Interpretations, and Rune Casting orders! What a great reminder that the foundation is there and since I built it, "they" are coming. Additionally, the harvests are coming in, the planning back in January, the planting in March, is now filling our bellies and our larder. It inspires me to continue that work and make plans to make it easier and more plentiful as my efforts build on those foundations. As well, the secret project I began to design and plan following the summer lunar eclipse in 2020 is birthing a life of its own almost and I can see its path to be released to the rest of the world. Gotta get my sunglasses on because the future is bright. 
In January, I was suffering from a massive dose of Seasonal Affective Disorder. I felt like there was nothing I could control in my life, so into the New Moon in Capricorn intentions it went. I wrote, "I want to easily find myself successfully taking charge in every area of my life." Such a powerful spell, this one little intention. And of all my intentions, this one has been the most dynamic change in the last six months. Every choice I made, again, was about what was best for me, my kindred, my home, my business, my community. Relationships now have more energy from me; my writing has more energy; my self-care has more energy; and my craft has more energy. All of these energies add even more value and abundance in my life. Standing in your power is easily done by taking charge of your life. I'm here to witness that you can do the same in yours.
A friend visited and brought to light how often I apologize or justify myself to others. It was illuminating. I needed the intention of the habit of justifying myself to others totally lifted from me. This sent me on an internal journey about why I have this negative habit of apologizing for things I do not own, that I carry this need to justify my actions. Why? I'm not exactly sure necessarily, but as I worked towards that goal I recognized I didn't need to know why, but to just stop doing it. I began to stop myself when I was about to say "Sorry." I asked myself instead "Do I own that?" "Am I responsible for that?" When I was unable to do something for someone, I began to recognize that I didn't have to give a reason. I didn't need to carry the responsibility of the whys. No is a complete sentence, I wrote on a sticky note and put it in a cupboard I open daily. Reading that each day multiple times began to change my thought process. Saying no began to change relationships that weren't serving me. It began to strengthen other relationships – those who wanted to see me succeed and be the best version of myself. Instead of apologizing, I started to express appreciation for my friend's patience, or my husband's understanding, or my own discipline to do yoga. There's that attitude of gratitude. It's a power source, I tell ya.
My last intention that cold, dark, wintery mix of a day on January 2 was to easily find myself seeing life in a way that brings joy. This was a doozy. The climate of our country is so heavy right now. It is a joy killer for sure. But, I can't control the whole country (see prior intentions). Simple things like sitting before the fire with a good book and my puppies in my laps were noted in a "joy finding" notebook. Feeling happy that our efforts to heal our property helped the flood on our property not be as bad as it could have been. Joy making for sure. Oh, and look that embracing of hard work is happening there, too. Watching the wildlife and livestock here at Villa Westwyk is endlessly joy making. Finding new friends and compatriots in the Magical community lends itself to that, too. Doing a daily coffee or tea ritual is joy making. It's all there, you just need to say, "Oh, hey, Joy, I see you. Thank you for being here."
This Capricorn cycle with all its cardinal earth energy has grounded me so much and I'm motivated to keep working on these intentions through the rest of the year. Capricorn season splits my fifth and sixth house, the houses of growth and blooming.
Are you seeing a theme yet? I am. I'm excited to see where I am at with these goals come December. Do you know what intentions you set or desires you had last January? If you do, how are you stacking up against your expectations? Where can you say you're still struggling, but are, yes, still working on it? Tell me below in the comments. Let's chat about this miraculous Capricorn energy.