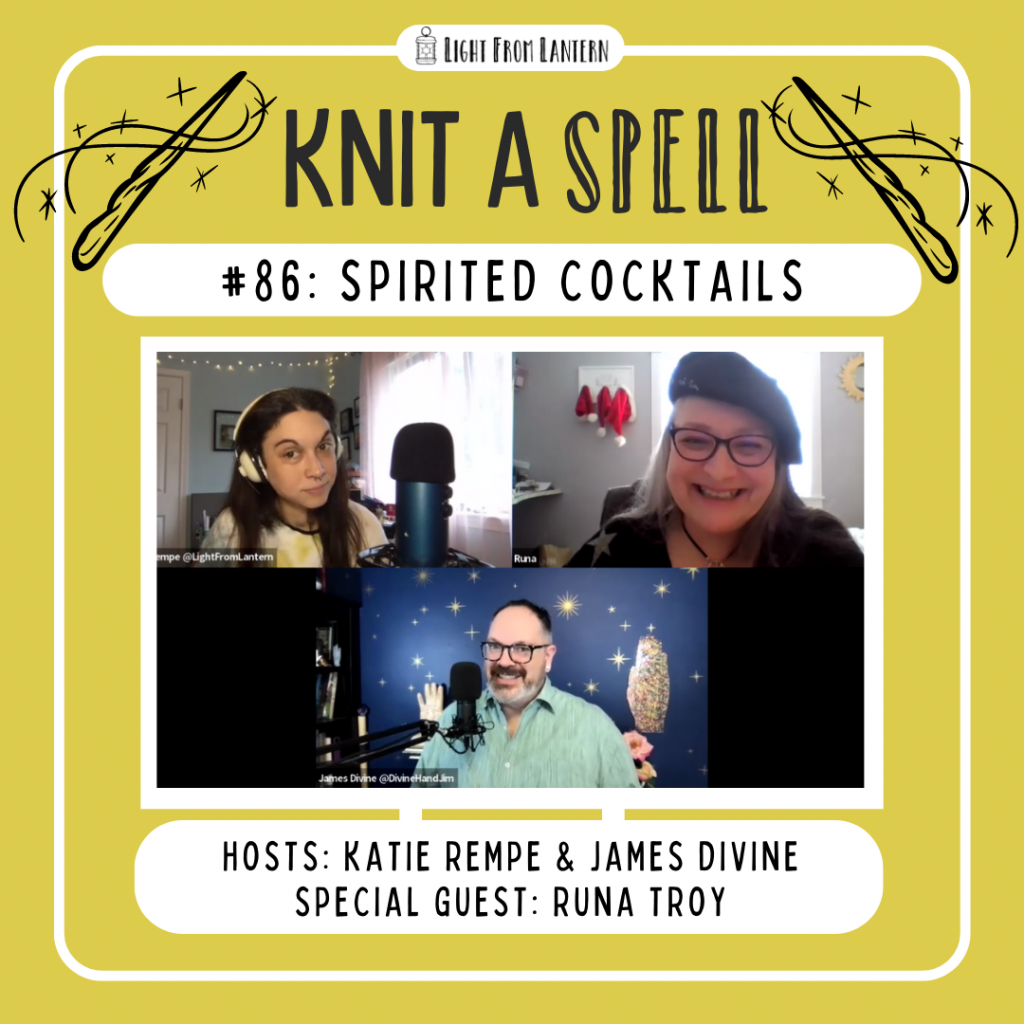 A big ol' thank you to Knit A Spell Podcast and the lovely Katie Rempe and James Divine for giving me a good fit of giggles and talking story and sharing the subject of my upcoming book with Llewellyn. @LightFromALantern and @DivineHandJim are so lovely and I didn't even realize we had talked that long!
You may listen here: https://www.lightfromlantern.com/podcasts/knit-a-spell/episodes/2147834077
Thanks for sharing and listening! Have a Magical Week!