Vintage Door Knobs For Old World Magic
Every day items can be used to enhance the magic and accessibility to our higher selves. This is what some term "Old World Magic," meaning people wanted the things they used every day to be full of positive energy.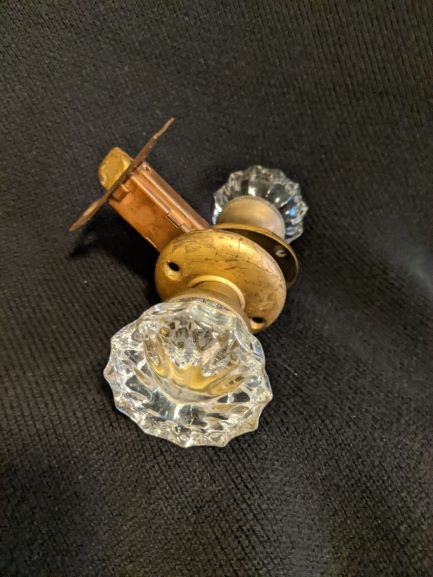 This vintage door handle set can be used to create some great design feel in your covenstead. The bonus for this set is that it has been cleansed and charged under the Super Blue Moon by an elder witch to help gain access to your best and highest good. This particular set has a shabby-chic patina, but is fully functional.
For those Country Dwellers out there looking to use this set for spell crafting, they are ready for your work. Often door knobs are used to provide access to our dreams, new pathways in our lives, manifesting new opportunities, or even deciding which route to go when you have too many choices.