DeLuxe Your Drawers & More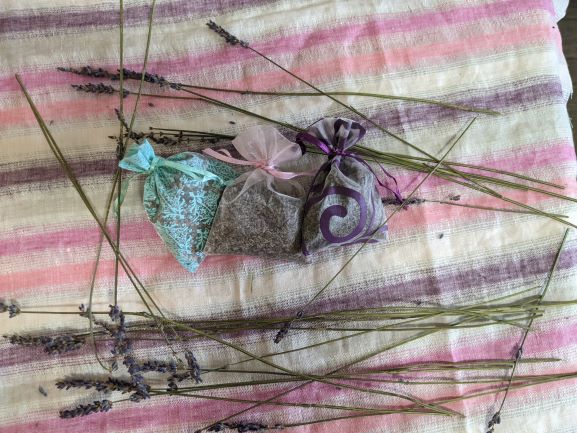 I spent a magical 45 days in Paris one year (circa Summer of 1994), and one of the things it taught me is that the French are big on little luxuries. They like to live very simply, but surround themselves with their favorite goodies. One day whilst taking in the gorgeousness that is the Latin Quarter (so MANY good looking humans there) I shared a cafe table with an older lady. Reflecting back she was probably the age I am now. She was dressed so beautiful and smelled like flowers. I commented on her perfume and she shook her head and said that perfume was reserved for more special times, it was just the scent of where she kept her clothing. I clearly looked like a dumb American, because she went into deep detail about her sachets and how every French woman who has a healthy "amour propre" lines their armoire with delicate sachets, lavender chief among them.
Fast forward 20 years and I found myself with a healthy harvest of Lavender. I instantly remembered that elegant woman and set about filling sachets. So many of my friends and neighbors received them and then they became a go-to item on my former Farm Stand and CSA boxes. That was 7 years ago. Each year, whether I have my own harvest or pick at another lucky grower's space, I harvest organic lavender with magical tools and make these sachets. Then I spell them with positive energy and love under a full moon — a blue moon if I can manage it, before sending them out into the world.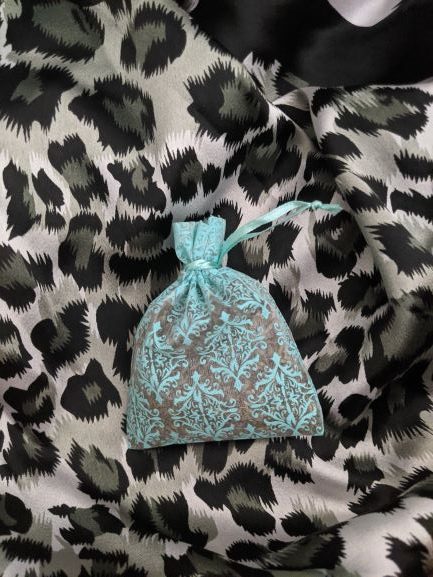 They hold their scent for so long, this flower is so great. As a herbalist, I learned around that same time as that first bumper crop of lavender that its scent has long been used by humans to help keep things fresh and keep unwanted critters out of our clothing chests. Additionally, Lavender sachets are good for keeping under your pillow for better sleep. If you're into aromatherapy, the sachets are great to keep in your pocket or purse for a quick whiff pick-me-up. Lavender sachets are also good for tucking under your pillow for better sleep.
This week I'm offering a special on my hand-harvested and curated lavender sachets, Buy One, Get One. Buy 3, Get 6! Spring is a great time to refresh any sachets you may have in your closets and especially that lingerie drawer. Plus you don't have to be French. 😉 There is no coupon or discount code to enter. Just by reading this you qualify. Only those who have read this far into the blog are aware of this special offer. Purchase through Etsy as normal and on my end, and I do the Buy One – Get One credit to your order. Be advised I only have about 50 of these gorgeous pockets of pleasure, so order sooner rather than later. You deserve a little luxury, the French said so. 😉 Looking forward to smelling these dolls over the next week!
Get your order in today by clicking this link: Get me some of that BoGo Lavender Shizzle, Runa!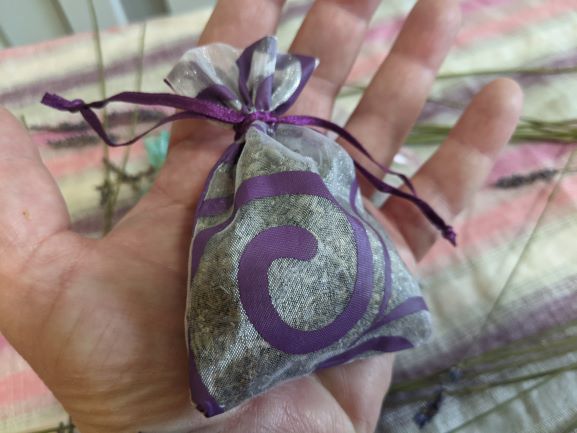 As usual, if you have any questions, feel free to message me here, on Instagram, or via runa(at)countrydwellers(dot)com
Have a scent-ual Spring!
~Runa