Only available for the month of June until booked up! Schedule today!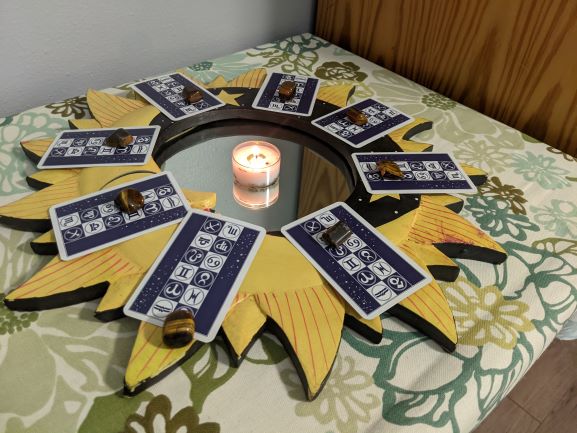 For the month of June — although just 13 slots available — I have a special Solstice Reading. Around the sun we go to reflect on where we are, what brought us here, what's our best path forward, who might help or get in the way, what will help us be our truest selves and live our best life. We are in the middle of the calendar year with a Solar Eclipse this month. Lots of strong energy for me to divine and download messages for you. You will receive a typed up reading with photos of your spread of the Runes and Oracle Cards.
You can book through my Etsy shop (The Magical Flea Market). If you're not on Etsy, you may always email me and book through a Paypal transaction. Whatever you preference, I urge you to book today.
The Summer Solstice is a time of reflection. What has the year brought you? Where have you been? Where are you going? This special Rune & Oracle Card Reading with Octagonal Perspective will help guide you into your truest self and best life. I look at your personal timeline (what's happening now, what brought you here, possible paths forward), the people around you, the community around you, and your best path forward. This listing will expire at the end of June. Given that we have a Solar Eclipse on June 10 as well as the Solstice this month, the energy is high for looking deeper and receiving a reading.
You will receive a written and photographic record of my reading showing all the runes around the sun and their corresponding oracle cards. Most reading will be returned within 24 HOURS of scheduling (availability limited). When the schedule is sold out, this listing will be removed from The Magical Flea Market listings. So don't delay. The Runes and Cards are waiting for you, as am I.
I am so excited to offer this special reading and work with you this month!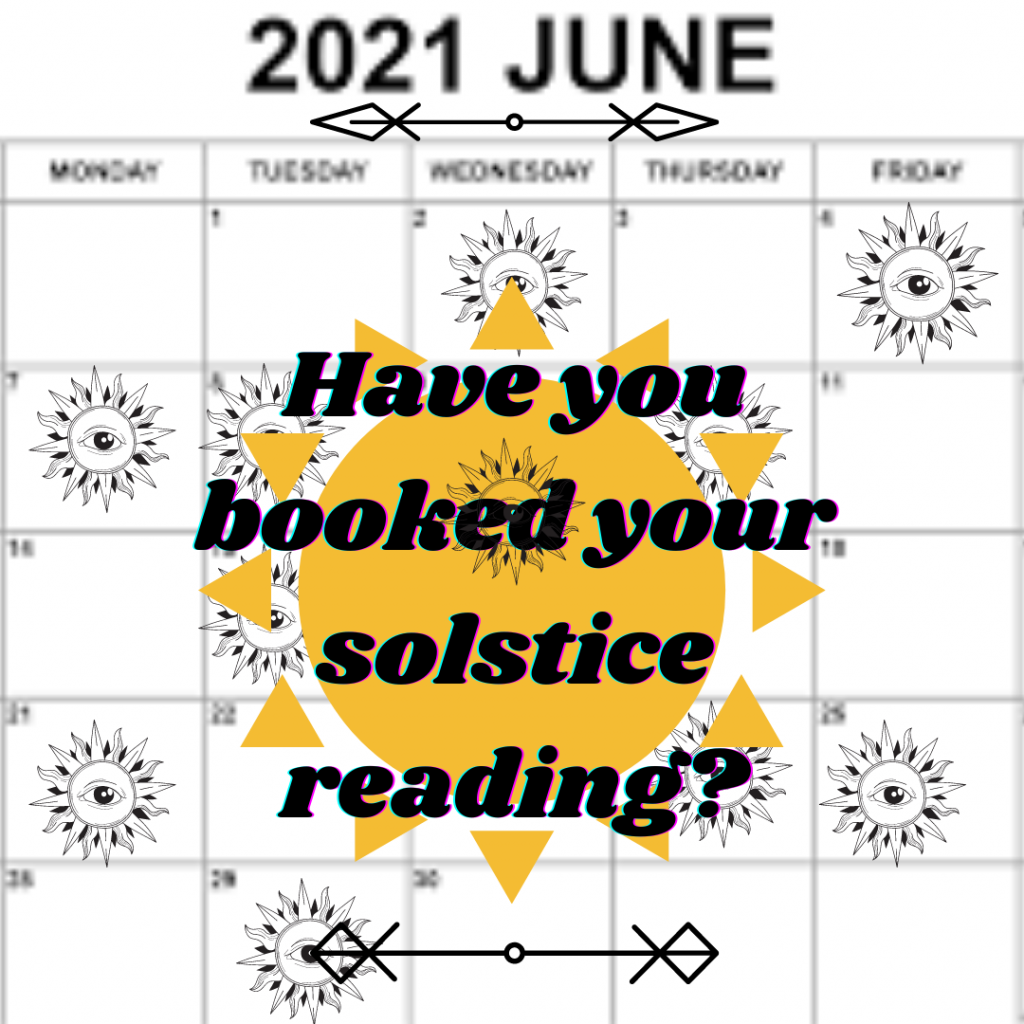 REMEMBER:
A rune casting should not be used as a substitute for medical, psychological, psychiatric, professional, legal, or financial advice or care. I am not qualified to provide legal, financial, or any medical advice and this advice should be sought from a suitable professional. Rune Castings and Oracle Card Readings are for entertainment purposes only. The user is responsible for his/her own life choices and decisions. When you purchase my readings you are confirming your age is 18 years or older.