Weekly Pick-A-Rune – 03-24-2021
#WitchWednesday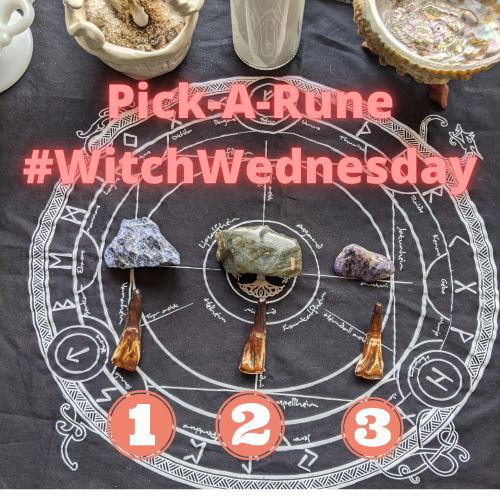 Look at the picture above. Now look away. When you look back, what calls to you? That's your number. Note it here in the comments, or if you have already done this on my Instagram, then look below for the reveal. We're in Aries season now, and the primal fire is hot.
*************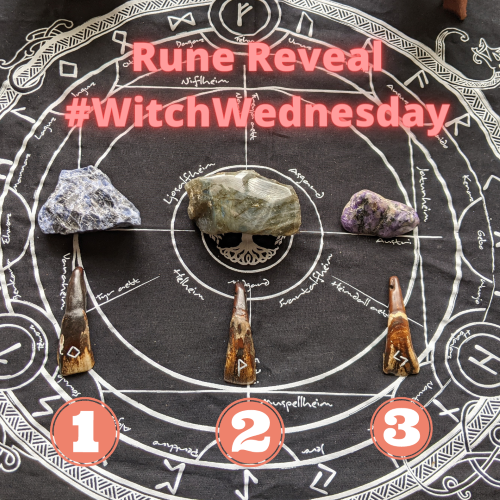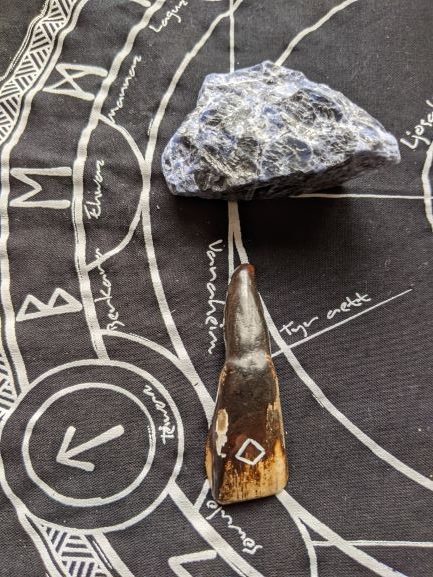 #1 – Iolite & Ingwaz: The full moon is coming and you need to tie up loose ends. With those chores done you can release that anxiety that has been hanging around and truly rest. Take a day off from everything as soon as you can. Venture deep into nature. Dig your toes in the sand, your hands in the soil; or your back against a tree. Let the sun shine on you for a good moment. This is a time to use your third-eye chakra. Then look to see how you can help heal our dear Mother Earth, even in a small way.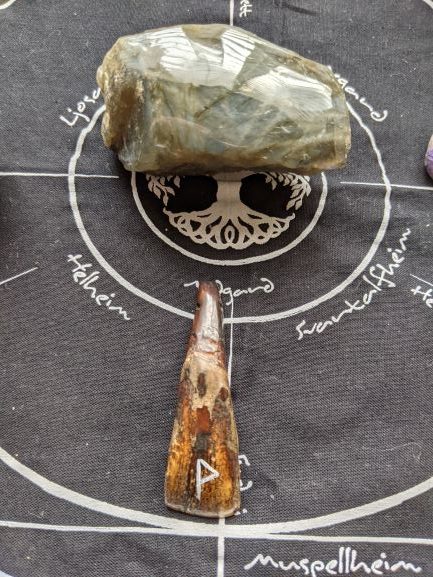 #2- Labradorite with Wunjo. If you're feeling in a rut, you need to look for wonderment again. Avoid intoxicants for a bit of time and listen to your mind, body, and spirit. There is a new detour on your path that will return pleasure and harmony to you. Use the passion and fire of Aries season to get it on!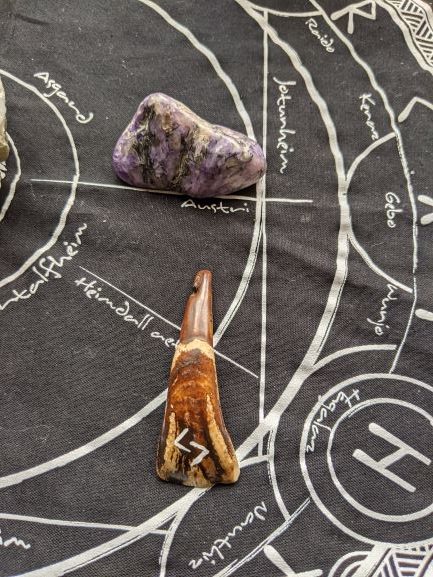 #3 – Charoite and Jera have a message for you: Renew your commitment to getting that project done. It will be not only a gift to yourself but to all those around you. However, more joy will be yours if you're humble about the accomplishment of it. You will succeed in your goal; just don't let it go to your head.
Thanks again for accepting this casting. If you appreciate this weekly messages, let me know in the comments. Don't forget I do full readings as found in my Magical Flea Market. You can find my offerings here: Book A Rune Casting With Runa. If you don't have an Etsy account, you can always message me and we can book a reading privately.
Now go out and be the magic of this world by being your truest self and living your best life.
Blessed Be,
~Runa