Weekly Magical Flea Market Spotlight – 5-6-2021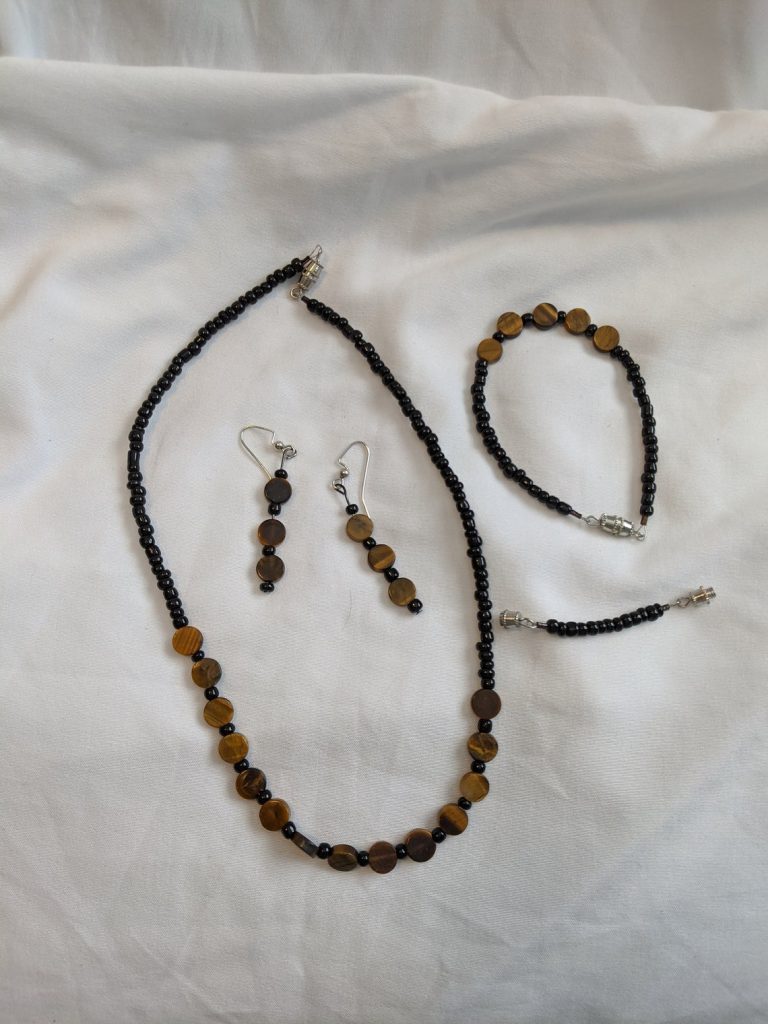 At this price and this quality, this item won't last long. The Magical Flea Market Item of the Week is: Hand beaded necklace, bracelet & earrings featuring Tigers Eye w/ size extender. Designed by My Viking and hand beaded, tiger's eye beads with onyx and obsidian. A full set. Ever wanted to feel like your jewelry is as put together as you are? Want to let your inner Tiger out? This set is made to show the more wild side while still being put together. Better than any power tie or suit. Blessed under the Scorpio Full Moon and ready to help you rock it!
You may find it here: The Magical Flea Market. Wear it in power!
Have a great week!
~Runa