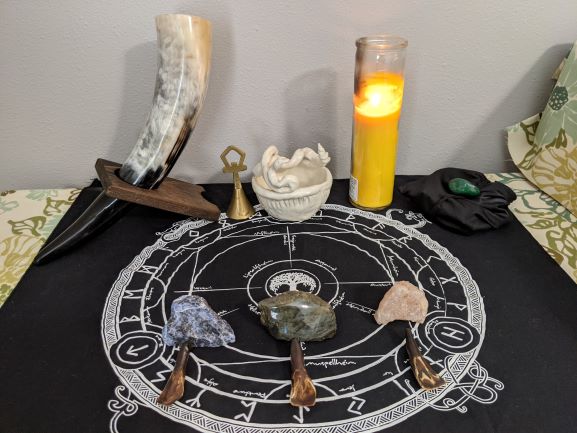 If you are new here, Welcome. This is a special gift to my followers that I do to help you understand my Rune Magic, learn about Crystals, and, most importantly, the messages of the Runes. Look at the photo either above, or the closer up shot below, and feel the energy. Which one calls to you? Close your eyes. Then open them. Where do your eyes land first? Choose that one. Let the Universe know which one you choose by commenting here (Right, Center, or Left). If you already commented over on Instagram, go below for the reveal. Remember, these readings find you when you need to hear it. If you miss this one, I'll be doing another soon and that one just may find you.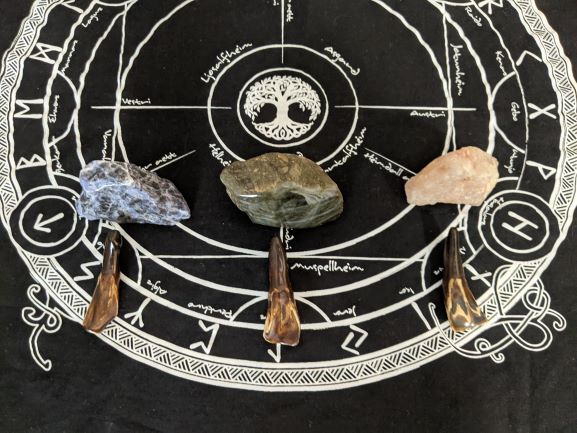 Just a quick reminder before the reveal below, I have a Special Summer Solstice Reading available that includes 8 Runes and Oracle cards around a Solar Wheel Mirror. Offerings are given just for you. There are only 9 of these available right as of this posting. You can find them in my Magical Flea Market Etsy Shop. See what this Summer has in store for you with this special seasonal reading.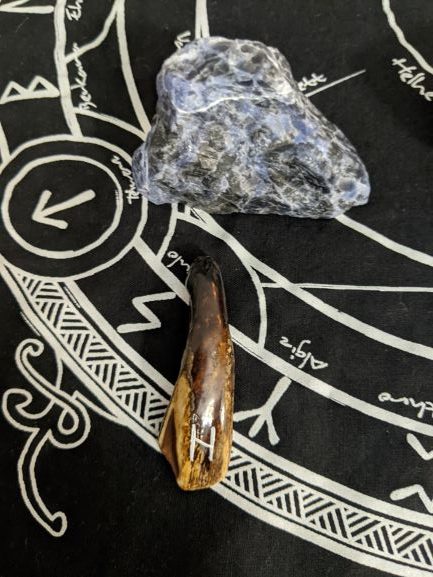 Hagalaz is the Rune with messages for you today. Ooh, baby! This transformation has been a rough one, but you are the most boldest and beautiful butterfly now. You've emerged from the goo of the cocoon and finally are taking deep breaths in your new power. Those hardships have made you not only a new you, but a more confident and radiant you. Don't be surprised if you're attracting not only new and positive attention, but a few wasps. Don't share your milkweed with them. Find locations in the sun without them.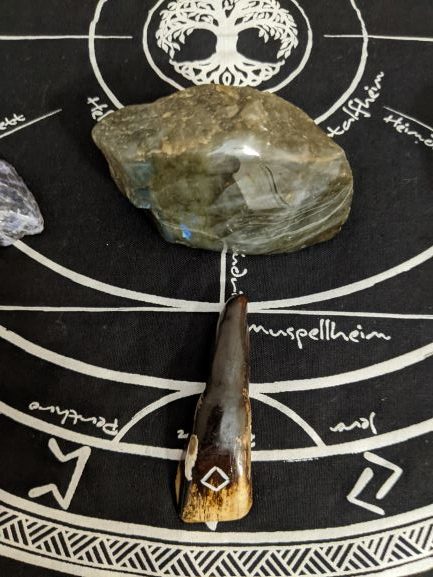 Ingwaz is our Rune casted for the center choice. The Earth is calling for you to help it. How are you helping it? Are you taking control of how your home and family help the Earth rest and find relief? Where could you improve? Ingwaz wants you to know that it's less work to help heal the Earth than to let her toil under stress. You will find new growth and a lessening of anxiety when you focus on this path. If you are wanting to increase your family, now is the time to take action on that.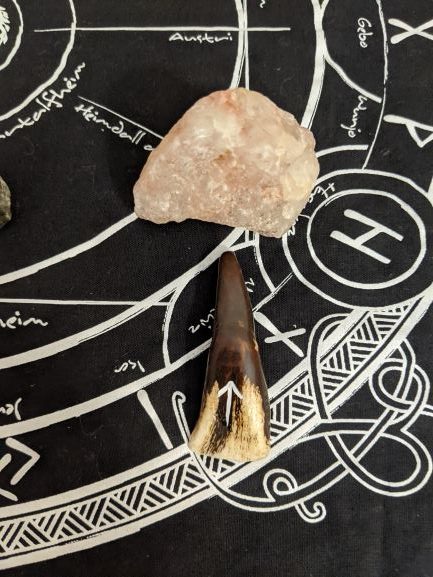 Tiwaz has a message for you: stop sacrificing for those who don't hold you in high regard. Giving until it hurts is not working for you here. Continuing to do this will only bring more negativity and potentially lead to a volatile situation where only more misery is harvested. Stop. Reassess. Protect your energy. And put that sacrifice back into serving your health, business, and/or relationships. It's not necessary to be unkind when you stop giving your resources to people and areas of your life that aren't giving you a return. Just stop. Set boundaries. Move on.
Thank you for allowing me to read for you. Hope your Eclipse Season brings you the clarity and peace you seek. Don't forget to cleanse and align.
Blessed Be,
~Runa