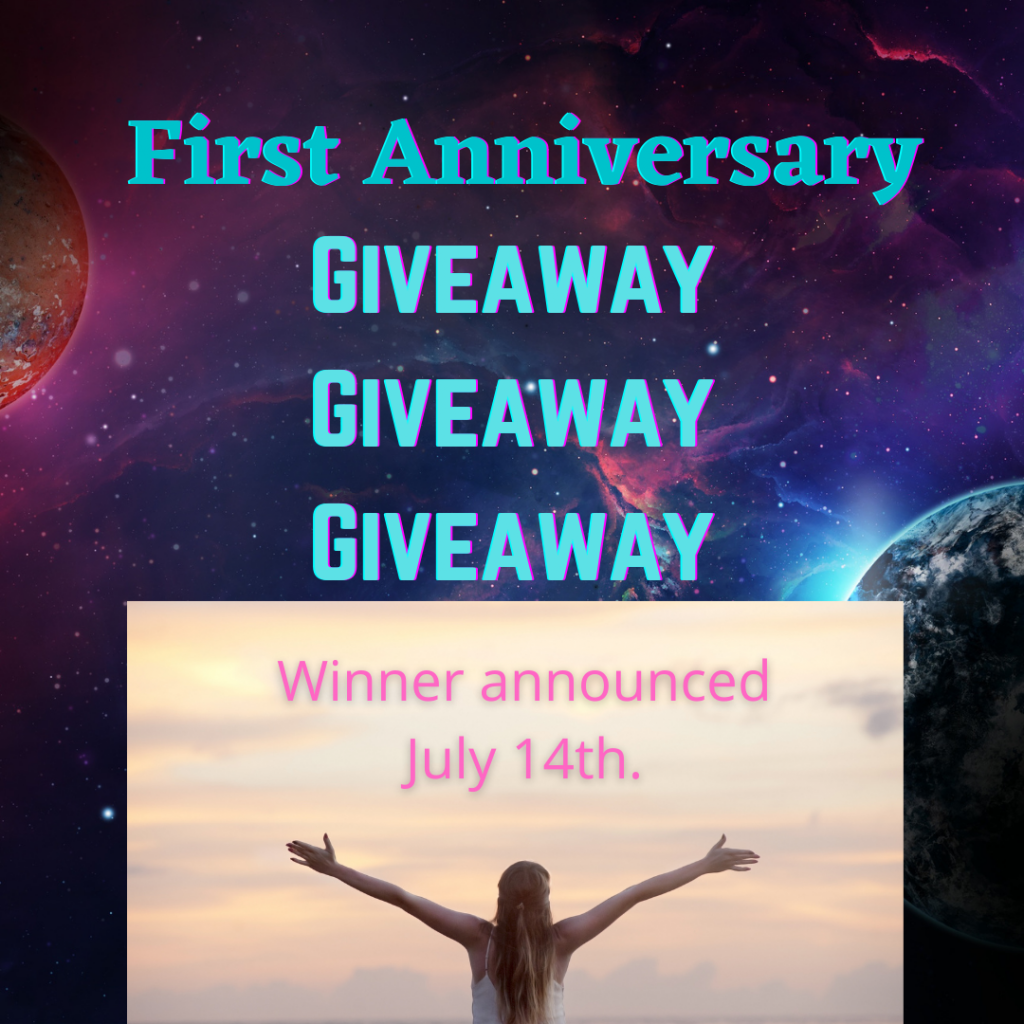 The Anniversary Giveaway has been going on now for more than a week and I just realized I have barely talked about what the prizes are. I could give the excuse that my current path of shadow work took over my life for a bit, and I wouldn't be lying; but, I want to do my thank you and give back to all of you supporters in the most professional of manners for a one-Crone cottage business.
So if you missed the small area of which I promoted the prizes in my original post, here they are again:
Grand prize is a "year ahead" Full Elder Futhark Rune Casting, a divination reading that looks at your year ahead. This is a $55 value currently. Second prize is a 3-Rune Reading. This is a divination about one question you're having. Currently a $20 value. 3rd prize is a Dream Interpretation. Currently a $15.55 value. Be advised that all of these items are currently on sale for the anniversary offerings. Please note that my prices will rise to regular prices post-anniversary sale beginning on July 22.
Also, your reward for coming to my website and reading this blog post is that there are high chances to win right now. I expected a good turn out for the giveaway, but I've gotten three times the amount of entries I expected, so good for me, but also good for you. And you still have time to enter the giveaway, because you've been a stalwart supporter for more than a year now. Thank you. Can't remember how to enter or how you can gain more entries? Here's a refresh on what you have to do:
Follow me on Instagram and get one entry. If you are already a follower, comment by tagging someone with whom you'd love to introduce me.
Tag one person you think might enjoy one of these prizes while sharing the original post on your Instagram Story and get one entry.
Comment with one thing you know about me and my work here or on the Giveaway Announcement Instagram Post (July 2) of the same get one entry (two entries if you answer both here on the website or the Giveaway Announcement post on Instagram, July 2).
Bonus Three Entries: Leave a comment here to tell me how you came to my little cottage on the internet.
The Winner(s) will be announced live on my IG Live, Wednesday, July 14, 10:30 a.m. so don't delay in getting your entries in.
Three prizes will be given. Only one person per prize.
All prizes are digital so the Giveaway is open to all!
And whatever you do, remember that I pull the winners names on my Instagram Live on July 14 at 10:30 a.m. PDT. One prize per person.
Good Luck, Best Witches!
~Runa